Today is the first day that all three of my children are in school full-time. It's a dichotomy between excitement and missing them, but it is definitely a good thing.  Working at home has been a huge blessing to me while the kids were still young.  If I had gone back to work outside the home, most of my salary would have gone for day-care, so I have, in some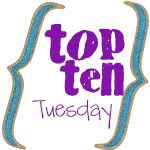 ways, had the best of both worlds.
Along with the blessings come the challenges, though, and setting boundaries between the family life and professional life has proven to be a challenge.  During the day, I juggle trying to engage my four year old, and get spurts of work done in 30-minute segments. Not the picture of efficiency.  The other kids come home, and I try to spend time with them and cook dinner, before sitting down at night to work until I drop off asleep.
Don't get me wrong, I wouldn't have changed ANYTHING. It has been a great opportunity. I know that working outside the home would have presented it's own challenges as well!  But I think it's interesting how little other moms understand about "Work at Home Moms"
When telling people that all my kids will be in school this year, it's amazing how many people say, "What will you do with all that extra time?!" There are a few who have commented that I'll be able to focus on my business, but not many.
So here are 10 things I'll be doing with my "extra" time this year!
10. Write Better Blog Posts! Do you have any idea how many weeks I've wanted to write a Top Ten Tuesday post, and in fact written in my head? Alas, my fingers never got the time to actually peck it out.  I also hope to write more thoughtful posts involving parenting, faith, and more.
9. Read More Blogs! Everyone agrees that to be a better blogger, you need to be a better reader! So I've emptiedout my Google Reader, and started refilling it with blogs I want to read regularly!
8. Return Comments. I am SO thankful for people who leave comments here at Real Life, and I'm excited about being able to build community by commenting more!
7. Plan awesome content for my live streaming show, GET REAL on MomTV.com. I am excited about welcoming more guests, viewers, content and GIVEAWAYS.  If you would like email reminders each week for the show, fill out the form here, and you'll stay in the know!
6. Start selling merchandise for my local e-zine, High Country Mom Squad, and give all the proceeds to charity! I think I'm going to use Cafe Press, do you have any other ideas?
5. Write some e-books! Establishing Your Local Social Media, Consulting Presence, and The Blogger's Guide to Live Streaming Shows are a couple of titles I'm thinking about.
4. Build and Launch my NC Blog Buzz Network! I'm really excited about connecting NC Blogger with businesses, and bring opportunities to NC Bloggers! We're in Alpha right now, with some amazing, trail-blazing bloggers, and we'll be fully launching in the fall! Find out more here.
3. Have meetings and teach more classes! Yay! I love teaching, so while the kids are away, I hope to teach more local New Media Marketing Classes, AND teach online classes for Bloggers who want to branch out into teaching and consulting!
2. Volunteer at school. Since I'll have no younger sibling at home, I'll be more free to volunteer in my older children's classes, proctor for tests, etc.!
1. Eat Bon Bons. Just kidding… Well, maybe just one after lunch.