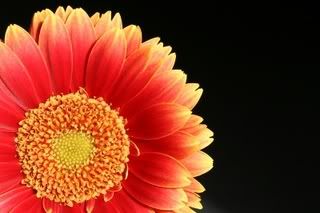 In the last post, I talked about the Beth Moore conference I went to. She mentioned that a lot of times, God will take us full circle to a point in our lives, sort of like coming home. We sang a song that night that I had sung the night I gave my life to Jesus, and He changed me forever.
I felt like this was a "full circle" moment for me. I looked back at what the Lord has done in me for the last 13 years, and I was overcome by His power and goodness.
God brought another "full circle" moment to me on Sunday morning, as I served on the worship ministry at church. A year or two ago, we began singing a song in services called "I Sing the Mighty Power" by Brian Reed. It is an awesome song about God's creation and redemption. There was a girl in our congregation, I'll call her Kayla(not her real name), who had been diagnosed with an aggressive form of juvenile cancer. This little girl had the greatest faith I have ever seen and was so strong throughout her battle. It was heartbreaking to see her going through this at such a young age. One Sunday, we were praying a special prayer for the sick in our church. Kayla's favorite song was "I Sing the Mighty Power," so our worship leader put that in the service to bless her. During the song, God impressed upon me a spirit of intercession like I have rarely felt before. By the end, I was on my knees, unable to sing, praying desperately for her with tears streaming from my eyes. Many people asked me if I was OK afterward, because rarely does a worship team member do such a thing at our church.
Well, this Sunday, we sang the song again, and I thought of Kayla, completely healed from this beast called cancer, with a new little brother, and still a rock solid faith. It wasn't until the next song that I was on my knees, unable to sing, praising God for His goodness and mercy. It was as if He was asking me to look back at the circle, and what He had done – in Kayla's life, and in my life over the 13 years I have served Him. He said, "I am the Creator of the universe, I can heal a little girl of cancer, and I can redeem the soul of a sinner like you. I have loved you with an everlasting love, and I will never cease to amaze you!" Wow! I pray that will be true in your hearts as it is in mine, and that I will never forget what he has done!
I also thank God for Beth Moore and Travis Cottrell, who have allowed God to use them so mightily in my life and countless others'.
It would be great if you would like to leave a comment about something God has done in your life. Sharing God's work is such a faith builder to the sharer and the hearer.