Since I have shirked my City-Slicker
persona to become a Country Bumpkin about 12 years ago, I've been realizing how much I love rural life. (Well, I still need decent shopping within an hour) One of my favorite things is gardening, even though I still have a lot to learn. I like flowers, but as in yesterday's post, I'm in awe of God's creation providing for our needs and wants. So vegetable and herb gardening are my absolute favorite!
To me, gardening represents the Hope we have in God.
When you start with a plowed patch of land, you can just envision the yummy goodness that your toil will produce. It's exciting to start with a blank slate, just a plot of mud, and decide what to cultivate in your own little garden.
Why are you downcast, O my soul? Why so disturbed within me?
Put your hope in God, for I will yet praise him, my Savior and my God. Ps 43:5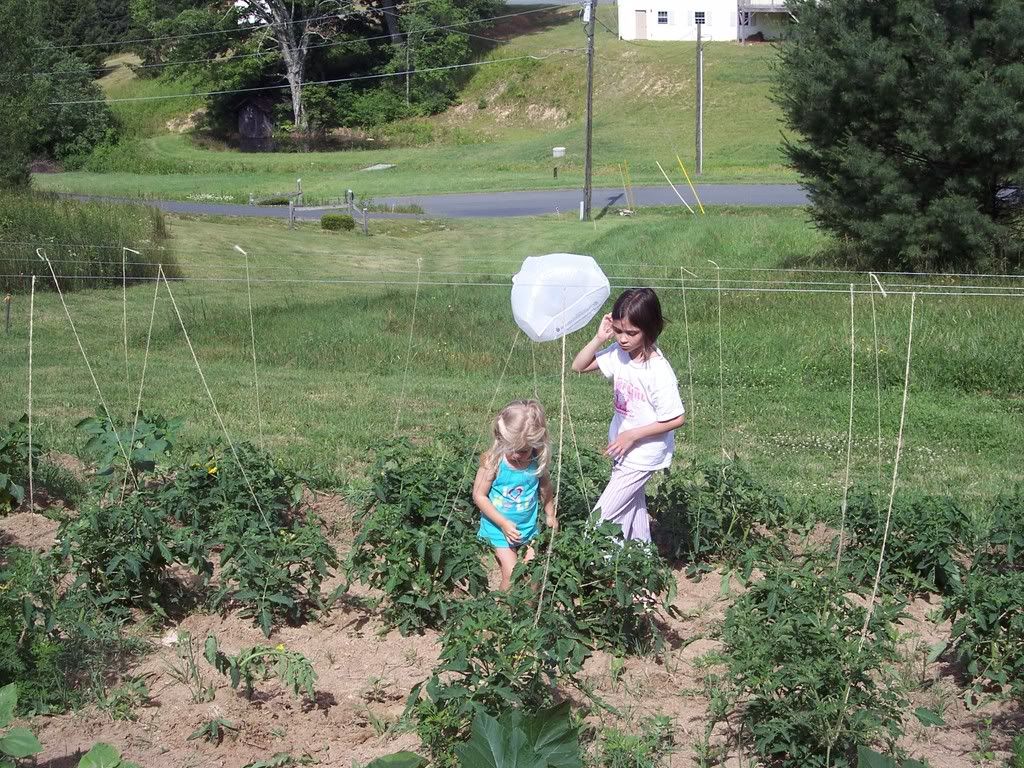 His pleasure is not in the strength of the horse,
nor his delight in the legs of a man,
the LORD delights in those who fear him,
who put their hope in his unfailing love. Ps 147:10-11
Here's where the delicious Silver Queen corn will be bursting out soon.
Here are our three rows of tomatoes
I remember one year, we had great tomato plants… untill… Right before they were going to turn red I saw the black-spotted death sentence on the bottom of those small green tomatoes. We had wonderful fried green tomatoes, but I was really looking forward to homemade, jarred tomato sauce that tastes like candy! It reminds me of this scripture:
Hope deferred makes the heart sick,
but a longing fulfilled is a tree of life. Pro13:12
But even after the deferred hope of black-spotted green tomatoes, there was still next year. There are always new beginnings in the Lord!
LOOK! Our little baby tomatillos and squash!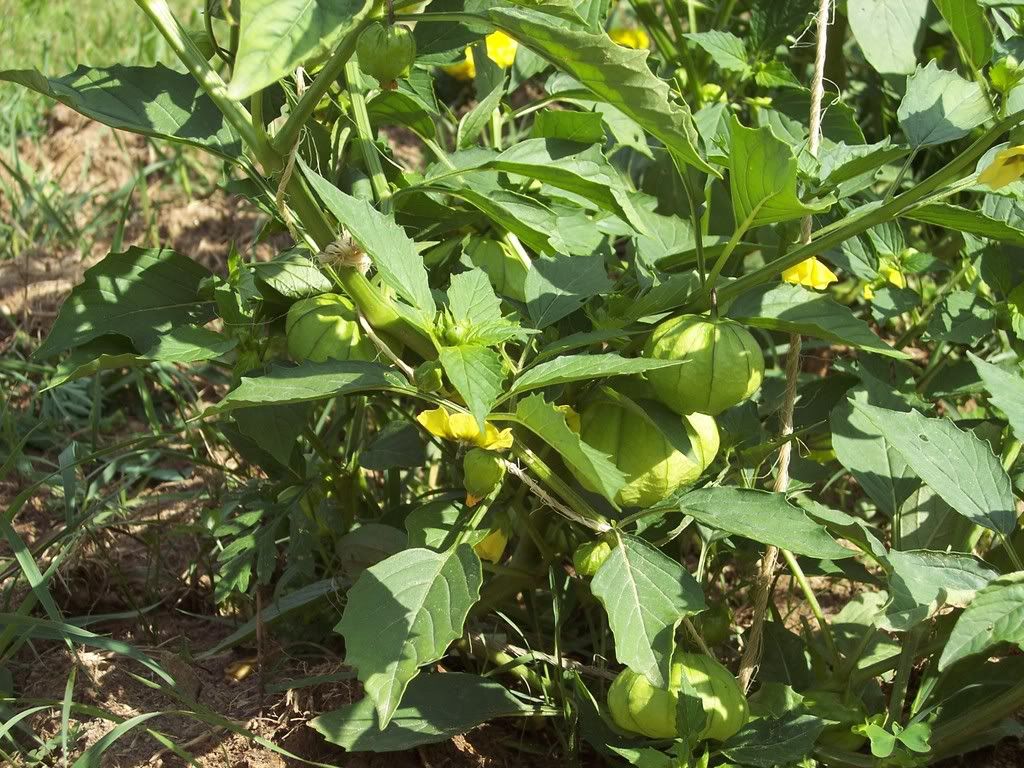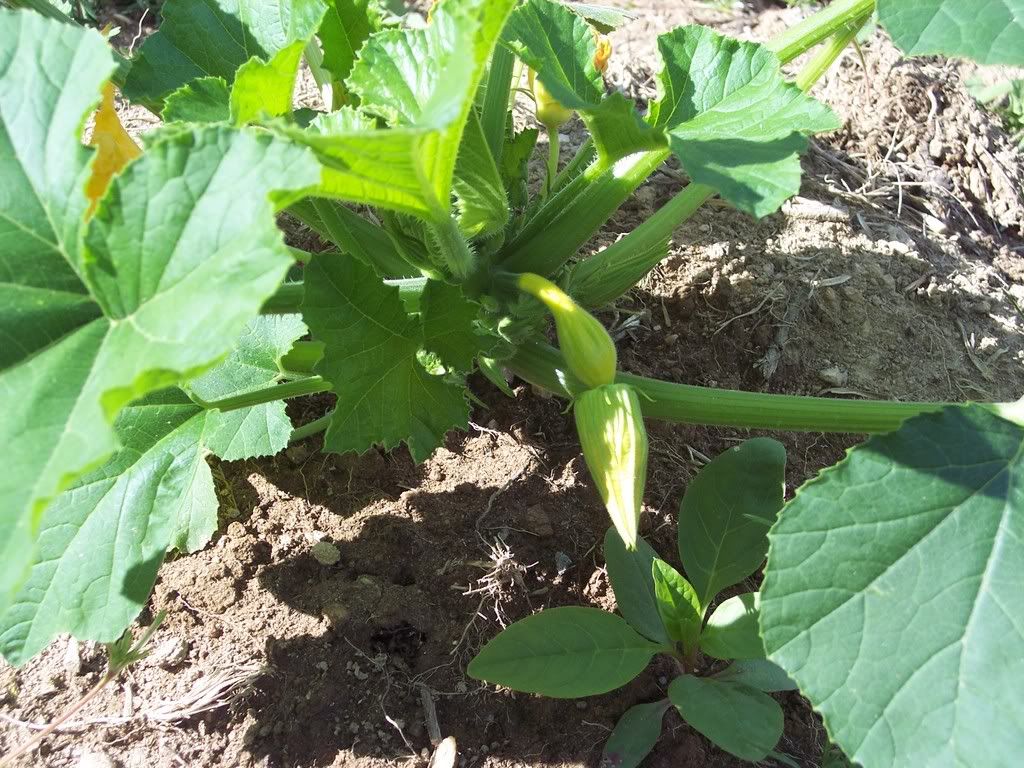 And here is the best story of the garden! These future pumpkins are the result of my post Halloween neglect. I had a great little hay bail/ pumpkin display in the front bed at the house. When the pumpkins died after the frost, I left it there way too long! In fact, we never removed the hay-bail until the spring. But we noticed some plants behind the hay. We looked closer, and realized they were pumpkin plants, sprouting up from our – shall we say- overripe fall display! We transplanted them into the garden, and hopefully they won't totally take over!
I tell you the truth, unless a kernel of wheat falls to the ground and dies, it remains only a single seed. But if it dies, it produces many seeds. John 12:24